DIY - Universal RC Joystick: controls
Based on the solution of designing multi-functional remote controller and being aware of the needs we started building the joystick. It will have 4 push buttons, 2 switch buttons, 2 potentiometers and two analog modules. And, additional 2 push buttons integrated on the analog joystick module.
Below you will find links to previous project posts.
AriControl project
DIY - Universal RC Joystick: concept
Components
| | |
| --- | --- |
| | 2x Analog joysticks (KY-023) |
| | 2x Potentiometers |
| | 4x Push buttons |
| | 2x Switch buttons |
| | Dupont wires |
Prerequisites
Understanding how each of the control elements work separately:
Controls
Joystick controls are mounted on the frontal structure. Their positions were chosen to make holding comfortable and within the range of the fingers.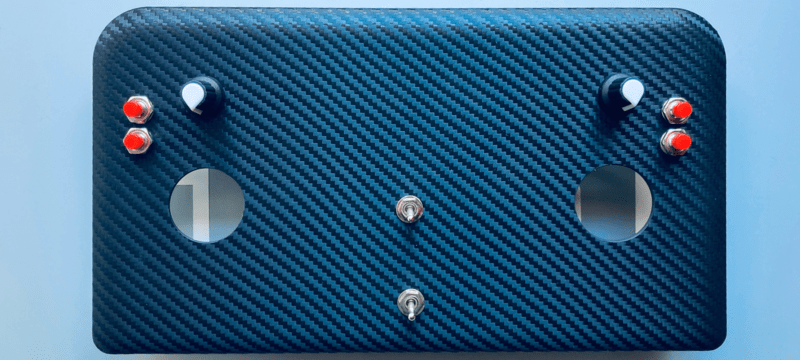 Joystick forepart has the openings for both analog joystick modules. However, the part itself is located on the backside. Take into consideration, as we mentioned before, that each analog module has integrated push button.
Wiring
That's it, our cover is ready so we can continue with the wiring. To make it easier we have soldered one side of dupont cables to the control element leaving the other side with the connector. That way we can directly plug it to a breadboard (using pins) or a pinned module.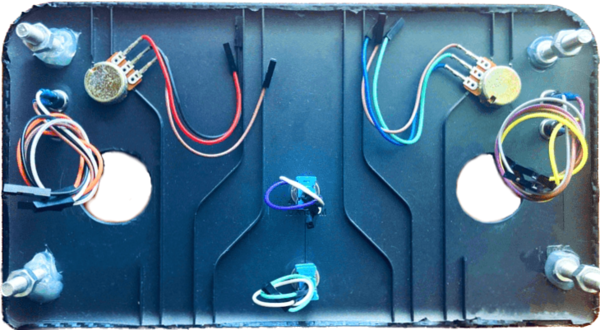 Once finished the forepart we proceed with the backside.
Conclusion
Our remote controller end up having 8 buttons, 2 potentiometers and 2 biaxial joysticks. It should be more than enough to manage another non-complex device. In the following posts, we will share details about mounting process and the code used to run AirControl.